Private Sightseeing Tours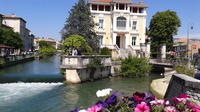 Private Day Trip to Luberon Villages: LIsle sur la Sorgue, Gordes and Roussillon from Arles
Private Sightseeing Tours
Price $700.76
In this full day private tour, you will visit some of the most charming Luberon villages with your professional guide. Start with L'Isle sur la Sorgue, also called the "Venice of Provence", then continue to Roussillon famous for its ochre cliffs before ending the tour with the visit of' the hilltop village of Gordes.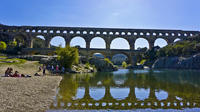 Private Day Trip to Nimes and Pont du Gard from Arles
Private Sightseeing Tours
Price $450.08
Go for a half-day tour to see Roman monuments, including the well-preserved Roman Aqueduct: Pont du Gard and the city of Nimes, also called the "French Rome" where you will feel the history with its Roman buildings placed all over the city.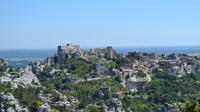 Private Day Trip to Baux de Provence and St Remy from Arles
Private Sightseeing Tours
Price $427.29
In this half-day private tour from Arles, see the highlights of the Alpilles mountains. Visit two charming villages: Les Baux de Provence with its Romanesque church, museum of Santons, typical 16th century houses, and Saint Remy de Provence with its Antiques: Triumphal Arch and Mausoleum as well as the sites painted by Van Gogh when he stayed in the village for one year.